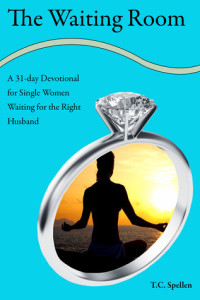 Today is one of bothersome dismay.  There is dismay that is passing, just a small concern or disappointment at something that a person said or did.  There is dismay that can lead to disillusionment, leaving the person totally aghast that someone could even think of saying or doing a certain thing.  But then there is truly bothersome dismay that not only does a person think, say or do something, but teaches or encourages it as well.
My ability to give a high rating to this devotional by Spellen has just dropped to three stars or less.  That is pretty harsh from where I sit because it means that what is being taught does not hold up against Scripture as well as it should and that what is being taught is either not the whole counsel of God, or potentially going against the whole counsel of God.
In this instance, the author has begun the day's devotional talking about the body as the Temple of the Holy Spirit.  This in itself is quite correct.  However she makes two errors in encouraging the reader to treat their body wisely.  The first error is far more minor than the second and relates to what we eat.  Not everyone will agree with her suggestions, and I am one of them.  God made us omnivores following the Flood, way back in the book of Genesis.  So the nutrition fad encouraging everyone to go vegetarian or worse, to go vegan, does not fit with how God granted meat for food in Scripture.  This however, is generally a personal choice between any given person and their doctor or nutritionist as to what their body needs and how best to provide for those needs.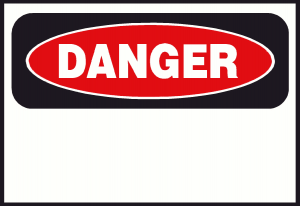 The second and far more serious error relates to the author's choice of encouragement with regards to exercise.  She actually, and quite casually offers the suggestion of Yoga as a valid way for the Godly woman to look after her Temple.  This is wrong on several counts:
1) We are told in both the Old and New Testament not to engage in worship the way the heathen do.
Deuteronomy 11:16  Take heed to yourselves, that your heart be not deceived, and ye turn aside, and serve other gods, and worship them;
Jeremiah 10:2  Thus saith the LORD, Learn not the way of the heathen, and be not dismayed at the signs of heaven; for the heathen are dismayed at them.
Now at first glance, you may wonder why this particular point is being brought out and why I've only mentioned two Old Testament verses when I said that the New Testament warns against this as well.  These two verses directly relate to the discussion of Yoga, because of the origins of Yoga and it's current practices today by those who truly know what it is about and what is happening not just physically, but spiritually when it's various poses are assumed.  There is much talk in the Western church and in Western culture in general, purely about the physical benefits of Yoga, and some church pastors have even tried to merge the spiritual aspects together.  I can't find it now, but earlier this past year, I read a lengthy blog post by one pastor who was hesitant to write it at first.  He didn't want to wade into the Yoga debate, but eventually felt compelled by his own experiences with the practice.  To research his concerns with what happened to him, he went to Yoga experts, all speaking quite positively about the practice, to get a better understanding of this so-called form of exercise "from the horse's mouth".  While trying to dig this up again, I ran across two similar blog posts on the subject and tried to share them here for your admonishment and warning in 2014:
http://pastormark.tv/2011/11/02/christian-yoga-its-a-stretch
https://wheresgodinallofthis.wordpress.com/tag/hatha-yoga/
Unfortunately, those links are now dead and you are unable to click through.
Both these links quoted experts as well, and show the reader that yes indeed, engagement in this form of "exercise" continues to be a form of worship to other gods, whether the practitioner believes that or not!  So if we are told not to worship as the heathen do and not to practice their ways or engage in acts of worship to other gods, we should take these experts seriously and withdraw any such participation.  Please take a few moments to read each of those links as they contain information well worth your time to consider in this discussion.
2) Because of the nature of Yoga being that of a physical act opening the spirit to the spirit realm, engagement in this activity places the Christian in a needlessly vulnerable position, wide open for exploitation by the enemy of our souls!  I have listened to friends in years past who used to be involved in other forms of occultic practices, discuss what would happen if they emptied their minds.  It wasn't pretty let me tell you!  When God's Word speaks of meditation, it is NOT talking about emptying one's mind as in eastern mysticism's various teachings.  Meditation in Scripture refers to mulling over Scripture and allowing the Holy Spirit to bring that Scripture alive to one's heart and soul.  There is a world of difference there!  We are to have on the Helmet of Salvation, not take it off and set it aside for awhile each day.
Psalms 49:3  My mouth shall speak of wisdom; and the meditation of my heart shall be of understanding.
Psalms 104:33-34  I will sing unto the LORD as long as I live: I will sing praise to my God while I have my being.  34  My meditation of him shall be sweet: I will be glad in the LORD.
Psalms 119:97-100  MEM. O how love I thy law! it is my meditation all the day.  98  Thou through thy commandments hast made me wiser than mine enemies: for they are ever with me.  99  I have more understanding than all my teachers: for thy testimonies are my meditation.  100  I understand more than the ancients, because I keep thy precepts.
Psalms 119:48  My hands also will I lift up unto thy commandments, which I have loved; and I will meditate in thy statutes.
Psalms 119:148  Mine eyes prevent the night watches, that I might meditate in thy word.
1 Timothy 4:15-16  Meditate upon these things; give thyself wholly to them; that thy profiting may appear to all.  16  Take heed unto thyself, and unto the doctrine; continue in them: for in doing this thou shalt both save thyself, and them that hear thee.
3) The very fact that our bodies are considered by God to be the Temple of the Holy Spirit means that these bodies can be inhabited by more than just ourselves.  These bodies are indeed, biological houses as illustrated various times throughout the Bible.
John 14:23  Jesus answered and said unto him, If a man love me, he will keep my words: and my Father will love him, and we will come unto him, and make our abode with him.
Matthew 12:43-45  When the unclean spirit is gone out of a man, he walketh through dry places, seeking rest, and findeth none.  44  Then he saith, I will return into my house from whence I came out; and when he is come, he findeth it empty, swept, and garnished.  45  Then goeth he, and taketh with himself seven other spirits more wicked than himself, and they enter in and dwell there: and the last state of that man is worse than the first. Even so shall it be also unto this wicked generation.
1 Corinthians 3:16-21  Know ye not that ye are the temple of God, and that the Spirit of God dwelleth in you?  17  If any man defile the temple of God, him shall God destroy; for the temple of God is holy, which temple ye are.  18  Let no man deceive himself. If any man among you seemeth to be wise in this world, let him become a fool, that he may be wise.  19  For the wisdom of this world is foolishness with God. For it is written, He taketh the wise in their own craftiness.  20  And again, The Lord knoweth the thoughts of the wise, that they are vain.  21  Therefore let no man glory in men. For all things are yours;
1 Corinthians 6:12-20  All things are lawful unto me, but all things are not expedient: all things are lawful for me, but I will not be brought under the power of any.  13  Meats for the belly, and the belly for meats: but God shall destroy both it and them. Now the body is not for fornication, but for the Lord; and the Lord for the body.  14  And God hath both raised up the Lord, and will also raise up us by his own power.  15  Know ye not that your bodies are the members of Christ? shall I then take the members of Christ, and make them the members of an harlot? God forbid.  16  What? know ye not that he which is joined to an harlot is one body? for two, saith he, shall be one flesh.  17  But he that is joined unto the Lord is one spirit.  18  Flee fornication. Every sin that a man doeth is without the body; but he that committeth fornication sinneth against his own body.  19  What? know ye not that your body is the temple of the Holy Ghost which is in you, which ye have of God, and ye are not your own?  20  For ye are bought with a price: therefore glorify God in your body, and in your spirit, which are God's.
2 Corinthians 6:14-17  Be ye not unequally yoked together with unbelievers: for what fellowship hath righteousness with unrighteousness? and what communion hath light with darkness?  15  And what concord hath Christ with Belial? or what part hath he that believeth with an infidel?  16  And what agreement hath the temple of God with idols? for ye are the temple of the living God; as God hath said, I will dwell in them, and walk in them; and I will be their God, and they shall be my people.  17  Wherefore come out from among them, and be ye separate, saith the Lord, and touch not the unclean thing; and I will receive you,
Notice how Scriptures talk about our bodies as houses and temples?  Notice who is capable of moving into those houses and temples?  Notice the dangers and the admonishments given.  How do we glorify God by engaging in worship to demons?
This is a huge black mark on an otherwise really good set of devotional thoughts so far.  I am incredibly dismayed to find this on Day 18 of this study and as such will not be able to recommend this book even if the remaining 13 sessions are as upstanding as the first 17.  I simply cannot condone the encouragement of a practice that could very well trap, or worse, draw away a child of God from the faith.