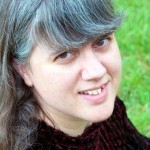 In addition to writing books, Marilynn is available for other types of writing as well.  Most writing tasks are available at $0.10 per word for pieces ranging from 100 words and up.
RESUME WRITING – $25 – $75
Do you need a resume created?  Do you need your resume reworked?  Do you need your resume tailored to a specific job application?  Marilynn has assisted others with resumes over the years and is available to assist with yours.  Price is determined by what you need done.
GREETING CARD SAYINGS – $10 4 lines, 100 words or more, see per word pricing above
Looking for that special saying in a card but can't find it?  Let me know your intention and I'll write it.  No more than three requested rewrites for any card's saying.
NEWSLETTER CONTENT – $25 minimum, rates based on requirements of newsletter
Need someone to manage your newsletter content for you?  Marilynn has managed newsletters for various companies over the years.  Regular contact with your clients is imperative, whether monthly, bi-monthly, or weekly depending on your business type and needs.  Let Marilynn get your content out for you.  If you don't yet have a newsletter, she can assist with setting it up, providing code to place on your website, and ongoing management.
BASIC WEBSITE CREATION/MAINTENANCE – See rates on the services page at http://fa-ct.com/services.html
Marilynn can assist you with planning, signing up for a domain and hosting, and then building a basic website.  Whether you are looking for a self-hosted WordPress blog, or a website to showcase your business, art, or organization, Marilynn has many years as a webmaster under her belt and can guide you along the way.
BLOG CONTENT – see per word pricing at the top
Marilynn can write SEO blog content for your blog.  Subjects not covered: positive portrayal of faiths other than Judaism and Christianity, dark holidays, santa, easter bunny, tooth fairy, erotica or anything related, undead of any type, gambling subjects, and related subject matter.  All other subject matter is fair game.  Marilynn has written about instruments, flooring, blenders, family vacations, household finances, as well as matters of faith to the born-again Christian.
Article and Blog Content Examples:
Random 500-700 word examples via Wikinut.com
Technical and Faith-related articles on Hubpages.com
******************
If there is a service you are looking for that is not listed, but that you wonder if Marilynn might be able to do for you, please contact her for more information.  Newsletter management and website creation/maintenance is handled under her registered business name "FCS" short for FACT Computer Services.  Articles, blogs, resumes, card content, etc, is handled under her writing imprint: Songdove Books.  Please use the contact page at the top of this blog to contact her regarding any of these services.