Welcome to the February 2016 Newsletter!

Welcome to the End of February! Can you believe we're already two months into 2016??? Time flies! On top of that, Spring came early to the West Coast of Canada! Some cities already have blossoming cherry trees while crocuses are blooming and trees are budding in the Okanagan Valley.
A tiny book gave birth as well this month. "Mom's Little Black Book: Godly Advice for the High School Graduate" now has a sibling, "Mom's Little Black Book of Skincare & Makeup: BE healthy, Look healthy".
The new addition is 84 pages long, and features the advice that used to win me sales back when I used to sell skincare and make-up for Artistry in the late '90's. Just like the grad gift, this slimmer little book also contains charts, note sheets, tables and even an appendix where you can find links to further your own research into various statements made in the book. All yours for $5.99 USD on Amazon!
Get both books for $14.99 USD if and only if you order directly from me!
My grad gift went out to 32 graduates last year, something that just had me thrilled to pieces! I look forward to seeing this little book get into the hands of more grads this year!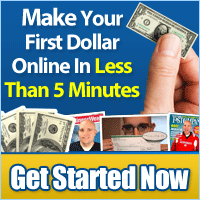 This past week as we approach the end of February, I took a course about online marketing. As some of you know, this isn't my favourite topic, but what encouraged me to try the course out was the fact they offered to pay for each task I completed! I decided to see if they were telling the truth, and sure enough, I got paid for most of the tasks I completed. I am now at their "black belt" level and need to look at my calendar to fit in the advanced courses which you don't get paid for. I learned about another use for auto-responders which I need to give serious consideration to.

If I was to offer a series of emails related to a subject in one of my books or courses, would you sign up to receive it? Say for example, a series of tips emails sharing some of the wisdom I include in my course, "The Poor Man's Budget"? Would that interest you?

There was more covered in the introductory levels of this course than just that, so if you're interested in checking out the course and getting paid yourself, use my referral link here: http://shoemoney.net/r/284869


CONTINUING TO TAKE REGISTRATIONS FOR
"The Poor Man's Budget (or Anyone for that matter): A Five Week Course - Learning to live within your means".
That's right! After careful consideration, I am hosting this one-hour class in my home and via webinar. I am able to have up to 14 people per session in person, and up to 25 people per session via webinar. Each 1hr session costs $5, and there are four time slots to choose from when signing up. Those attending in person have the option to pay for the entire 5 week course up front. Information about costs, time slots, learning objectives, etc, can be found here: http://wp.me/P3IQLk-HK
I'm not sure what March has in store, but it's that time of year when flowers bloom, grass grows, and businesses look for new clients while retail outlets look to draw in more customers. I'm looking for new outlets for my books where the people who want them tend to hang out or go shopping. If you think my books should be in a given location, reply to this newsletter and let me know your thoughts.

Don't forget that you can help me promote my books and courses as well, and get paid a commission for each sale you make! Check out the various affiliate methods you can use to get word out and earn something in return for your efforts.
FIVERR
Also, just a reminder about my Fiverr profile. I just sold a second 4-line poem this past week to the same customer! Repeat customers are always a good thing! If you haven't checked out my Fiverr profile, take a look and then share it with your friends who may need my services. https://www.fiverr.com/songdove

Wrap-up

What do you like about the winter or spring season? Do you look forward to stretching your legs again as the sun comes over the hill? Do you feel like the grass finally shedding a dark and heavy load? Or are you going to miss the days of cocoons, snowmen, hot chocolate and sparkling diamonds in the front yard? Giving birth to books isn't the only thing happening in my household right now. My daughter and her friend are trying to grow vegetables from seed this year! So far, we have spinach seedlings growing. Trying to get comfrey seeds going, and a whole range of herbs and other vegetables just got started this past week as well.

God speaks of growing things in His Word as well. Christ shared the parable of the Sower and the Seed, explaining the kinds of soil that various people's hearts represent and how well the Good news of the Gospel will or won't take root in their lives. Christ shared too about tares and wheat and what would happen to the tares at harvest time. God's Word also speaks of being careful what we allow into our hearts in both the Old and New Testament. Some people read these passages and feel that anyone promoting them is preaching a form of legalism. I saw a meme on Facebook once where one guy angrily says to another guy, "I HATE this FENCE!" and jumps over it. The other guy runs to the look over the edge and comments, "It wasn't a fence, it was a barrier" as his friend sails over the cliff. The boundaries God asks us to voluntarily place in our lives are there not to hem us in per se, but to keep us from falling over the edge into hell. God's commands are there for our protection so that we can grow strong in Him, not placed there for our detriment and to "ruin our fun", as some would say. The difference of perspective is all in where our focus lies.

I write about this extensively in my first series, "Becoming the Bride of Christ: A Personal Journey". When we move from obeying God's commands as a form of legalism to obedience done out of love for the Lover of our souls who gave His life in exchange for ours, then the desire to obey is much stronger than the desire to live close to sin and get away with it.

Winter is a time of rest, rejuvenation and refreshing. Winter is a time of germination as seeds lay dormant under the soil getting ready for the first signs of spring. As Spring arrives, rest turns to growth. For the poor peanut, this means the young plant heading downward to begin with as it exits it's protective shell. Then it must circle back up and force its way through the dirt to reach the sunshine! For many of us, life can feel as if we are headed the wrong direction, it seems as if life is going downhill for us and it's just getting darker. Hold on! Don't give up! Soon you'll be circling back up and heading toward the light! No, the going won't be easy, but eventually you will see the Sonshine once more! Stay the course, you're doing exactly what you were designed to do!


Latest Content on the Songdove Musings Blog:
From rock music to books, movies to games, the debate occasionally raises its head, "Is it Christian, or just created by a Christian?"  While I've seen this question debated more lately surrounding book genres, I've seen this discussion around music for many more years than that.  The general consensus is often put forward that Christians write, sing, play, act, or …
Take a moment to read the following news article, then read on for my rather personal thoughts on this matter: http://www.castanet.net/news/Canada/158910/Struggling-to-feed-families I know about this problem all too well!  Because a single parent doesn't bring in a large income when trying to split their time between being there for their kids and work, not to mention trying to keep house …
It's been an interesting two weeks recently with the various articles suddenly appearing in the news. In general, Canadians are concerned about Canada's economic outlook now that the NDP have so solidly sunk Alberta! The global price of oil has had a direct impact as well, because for reasons I'll never fathom, Canada's own oil prices are tied to the …