March 5th to 11th is "Read an Ebook Week" on Smashwords this year!
Every year this event gets bigger, and this year I am thoroughly pleased to be part of it!
Three of my books are published over at Smashwords, and you might even get one of them for FREE!  But you'll have to go visit to find out which one it is.
---
Practical Thoughts on Becoming an Author
r
e
Pumpkin Pie From the Ground Up! (Well, sort of!)
a
d
A Year in Prayer With Jesus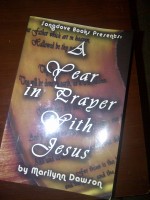 NOTE: Due to the sheer size of "A Year in Prayer With Jesus" in ebook format, I highly recommend reading it on a laptop or computer screen as opposed to a phone or phablet.  If it works for you on your tablet, let me know?
Because you can't actually write on your screen in most cases, you may want to hop over to Amazon to pick up the companion book, (paid link)"One Year Prayer Journal" so that you can jot down thoughts for each prayer point as you go along.
Reading is important, fun, educational, and for many, reading is a respite, an escape, an adventure into another world.  Get that book published you've always dreamed of.  Bake the pie your friends and family will rave over!  Take your prayer and devotional life deeper this year, or give as a gift to someone you care about.
Whatever your reason for reading, make this the week you get back into that next good book!
When you decide to finally check out after making your picks on Smashwords, use this coupon:  RAE50 to get my books at 50% off!